If Mason can show up for a game at Crisler that would be a fantasy come true.
Unlike so many of my esteemed colleagues i was not at the match up between Michigan and Duke in basketball. I did, however watch the game on TV and i was in shock.
That's the best word i can use for what i saw, shock, beating UCLA was nice, but it didn't prove anything. UCLA might be one of the best teams in the nation and they certainly deserve to be ranked, but anybody can forgive them for an early season slip up or two because they have some relative inexperience in the front court with the departure of Mike Love from last year, i guarantee that if Love had not made the jump for the NBA after last season Michigan loses that game. Also i had just seen Michigan lose to Maryland on the road in a game they clearly had a chance to win. They lost by a mere five points and gave up an obscene number of second chance points due to a lack of poise in the defensive rebounding department. I saw them lose a game they could have won had they played it right.
On top of that i saw them squeak by Savannah State in overtime after trailing by twenty points, but i saw this comeback as a positive sign especially after the Tigers upset Bowling Green on the road.
But the real reason for my shock was that the team Michigan was playing had just manhandled a top ten Purdue team in West Lafayette in front of Gene Keady's disciples. They were disciplined and tough, and they didn't make any mistakes that i could easily detect.
Once the game in Ann Arbor began it became clear that this would be different. Michigan's 1-3-1 defense seemed to be poised at shutting down Duke's three point game. Although it had done that in their first meeting the Blue Devils made up for it by picking apart the maize and blue's relative weakness inside. This time was different because it seemed that for once, Michigan was prepared, they got the rebounds off of Duke's missed three pointers, they were able to keep them from driving to the basket with regularity. They didn't shut down the Blue Devils entirely, but who does that.
This defensive showing was just part of what i saw that shocked me from Michigan. They were using Beilien's three-point oriented offense to use the long shot to set up their inside game. The offense would use the threat of the three pointer and the kick out to drive to the basket on the give and go or the backdoor cut and get the lay up or the dunk. In my opinion this was best illustrated by Manny Harris's airplane jam with less than two minutes in the game.
This game was special for a number of reasons, not the least of which was because the court was rushed. Something that hasn't been done since
the Ohio State game last year.
But another reason was because i got to see the smirk wiped off of Kyle (Paul Bettany) Singler.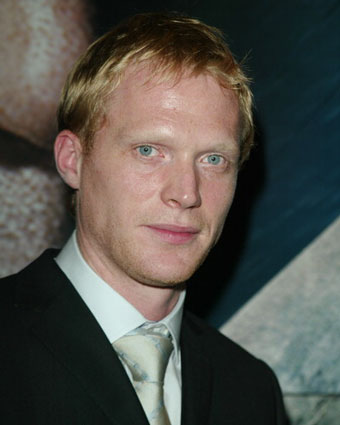 I love Michigan, in spite of its deceivingly hard class, its problems with football lately and the fact that it's in a state where the economy has been awful since the Carter administration. This game was more reason to be reminded of how great it is to be a Michigan Wolverine.
Go Blue
ahhhhhhhhhhhhhhhhhhhhh
c-ya